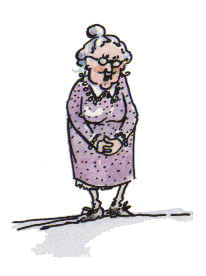 Hello, dearie..... sorry this is such a mess. As you see I aint moved in fully yet, so please help yourself to whatever graphics you find lying around. Drop in on my lapwarmer's homepage while I am busy here.
Temperature Conversion:


Note! This program will work on Java aware web browsers only.
Enter a number in either field,
then click on GrannyGrump,
or press the tab key.
Sign My Guestbook
View My Guestbook